Driveway Pavers Fort Worth, Texas
If you're considering getting a paver installation done on your driveway, patio, or poolside, the professionals of Driveway Pavers Fort Worth are your best bet. Our staff is made up of expert paving contractors and paver designers who know how to make the job you need to do the best you've ever had. We are a top paver company in Fort Worth, and we work hard to provide the best paver installation as well as the best customer service we possibly can.
It's just as important to choose the best paving company as it is to choose the best material for your paving installation. The great thing is that our Fort Worth paver contractors will assist you with doing both! You want the security that comes with knowing a professional paving contractor, armed with top-quality materials, will make sure that the job is done remarkably well. We are not specialists in a sing material; our paving contractors have skill and expertise in a wide variety of paving products, including concrete, travertine, cobblestone, brick, old Chicago pavers, asphalt and more. What sets us apart from other paper companies in Tarrant County is that we combine exceptional customer service with truly top-quality hardscape work. To be the best you have to do better than the rest.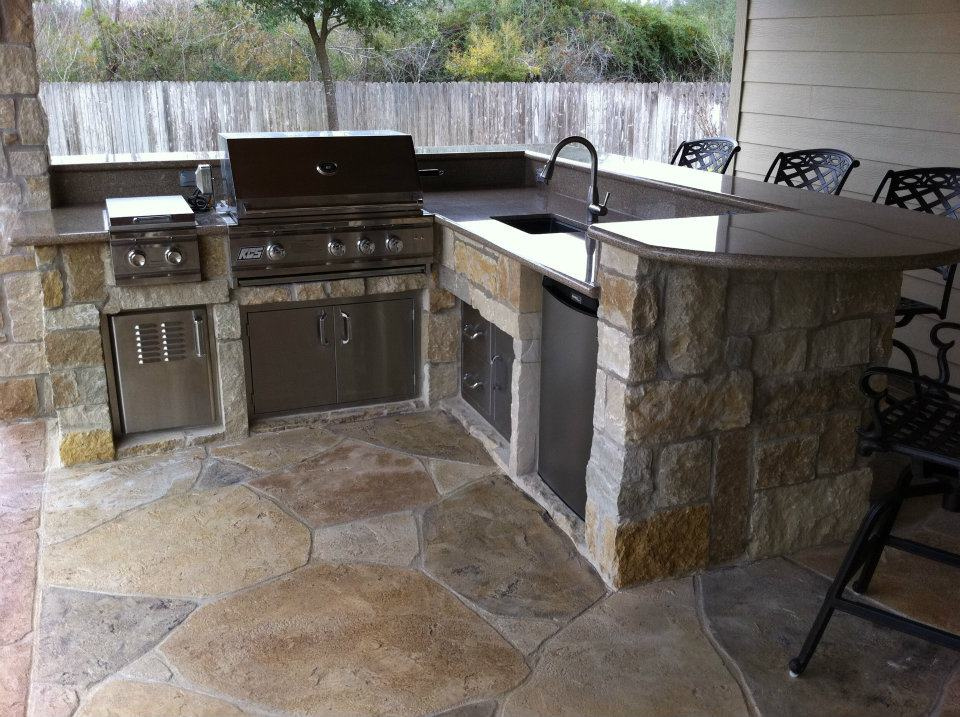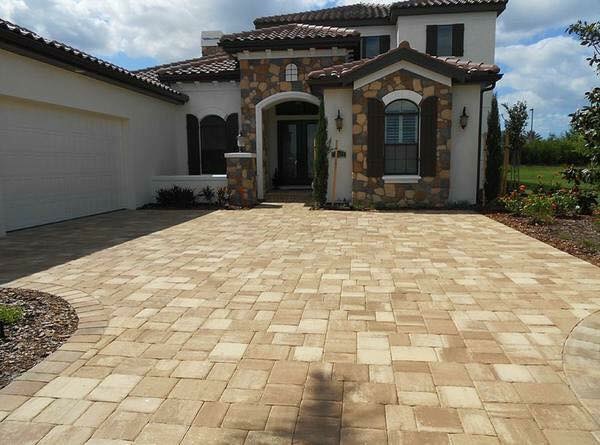 Driveway Paver Company in Fort Worth, TX
A worn down driveway can really take away from the exterior aesthetic of your home or business. Don't suffer any longer; call on the top paver installation company in Fort Worth, TX! Our contractors have considerable expertise when it comes to paver installation, repair, and resurfacing. Your money will be well-spent if you choose paver professionals who know what they're doing and have your best interest at heart. Any of your paving dreams can come true if you stick with our professional paver team. We can handle a paver installation for your patio, pool, walk, driveway; even your outdoor kitchen. Have something else in mind? Contact us now and experience our five-star customer service while we discuss the job you want doing.
Our paving contractors of Fort Worth are committed to only using top-quality materials for our installations. A cheap material will lose value faster than a better one, no matter how it's installed. Good news for you, we will use the best of materials and make sure the job is done with expert attention to detail. Some paving companies in the area take shortcuts; we take responsibility, and we won't let you down.
Professional Paver Installation in Fort Worth, TX
Every job that we do starts with a free, fair quote on what our five-star service will cost you. Our prices are based on the size of your property, and to begin we'll have you measure the space and send them to us. Then our paver contractors will race over to wherever you are in Fort Worth and double check those measurements so we can give you a price. Prices will vary depending on which material you choose, such as asphalt, cobblestone, travertine, old Chicago pavers, brick, and others. We are an expert driveway paver company, but driveways are just the tip of the iceberg. Ask our paving installation contractors about which part of your property you want to be renovated.
A paving installation, especially by a five star Tarrant County paver company, may sound pricey. But think of it more like an investment. Consider this; fully trained paver contractors, exceptional materials, expert techniques and a team of workers and designers fully set on giving you the best service in the business. Our experienced paver installation team wants to give you a job that will last, and one that we're willing to repair and refinish as necessary for a paving installation that will last for years to come.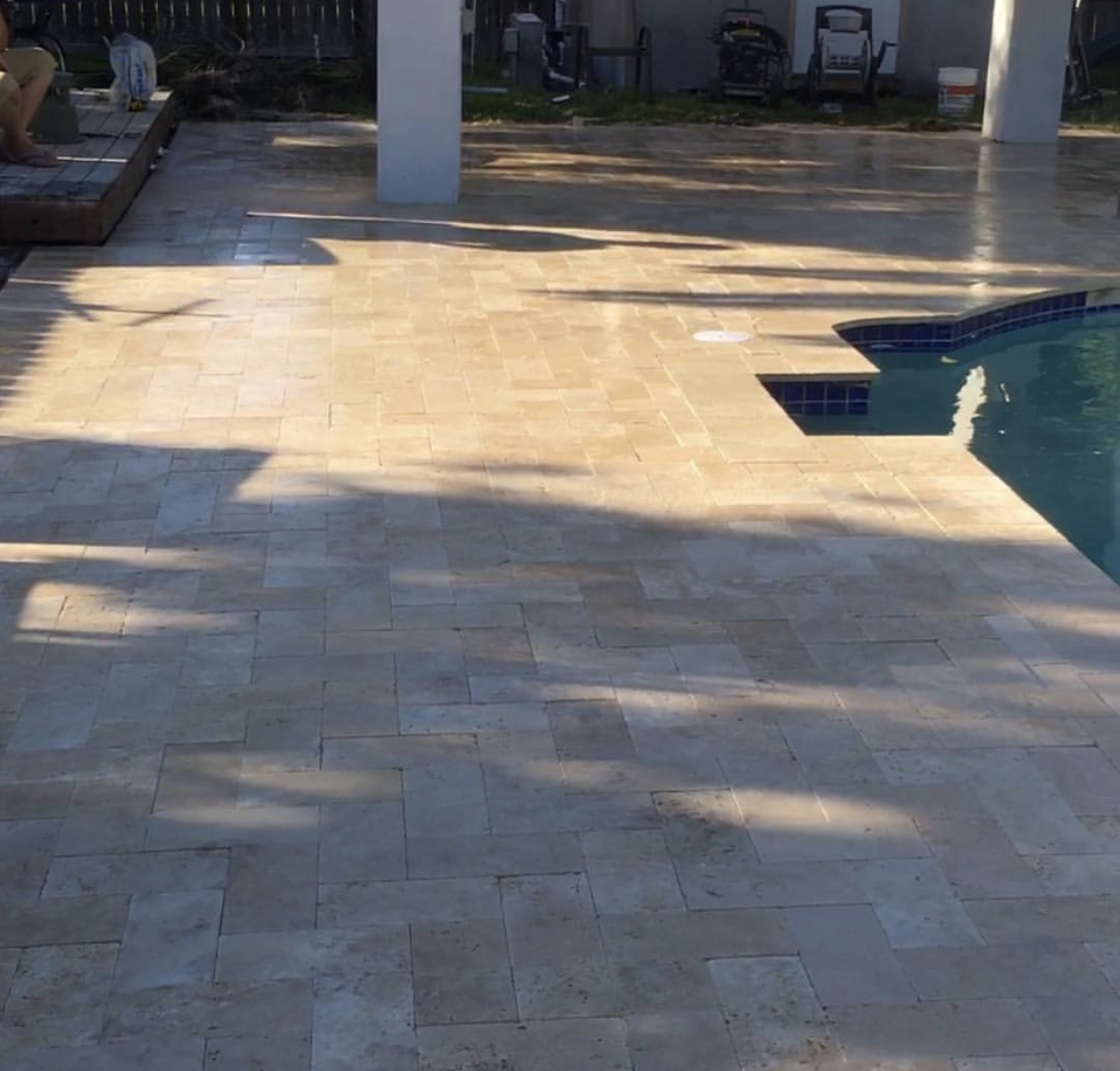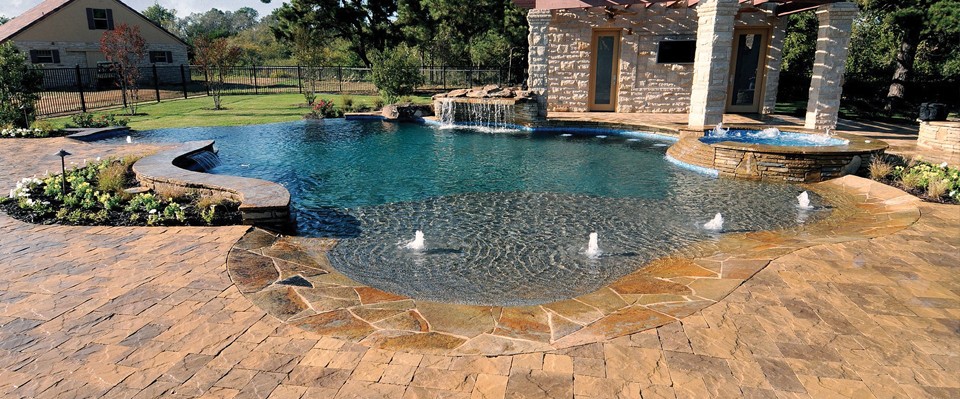 Patio Paver Company in Fort Worth, Texas
A great patio is one that enables family gatherings, one that offers a haven on a breezy outdoor day. A great patio is not one that you have to adjust your lawn chair because you accidentally put it down on a loose paver. It's time for the next level of outdoor gathering. Trust our experienced paver contractors to give you a patio that will be the life of the party from summer to summer.
Denton County Paver Installation Services
We want to work side by side with you to get the best paver installation job done exactly the way you want it. Your budget is just as important to us as it is to you. Different materials work for different budgets; feel free to lean on our paver contractors' expertise in order to choose the right material for you. Driveway paver installation, like any paver job in Fort Worth, requires proper maintenance. You don't have to turn to the internet for guidance; we'll tell you all that you need to know to do the upkeep on your pavers. Sound too good to be true? It's not when you're dealing with the best paper company in Denton County.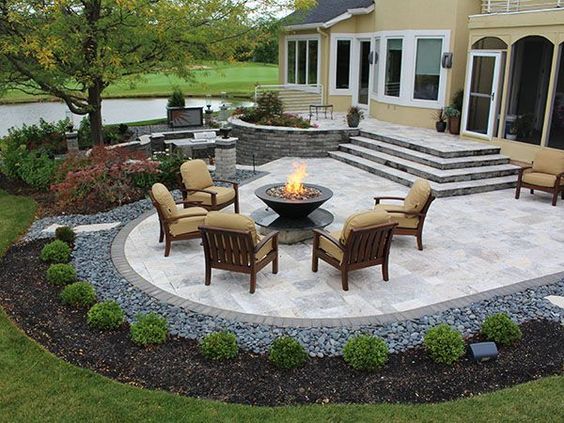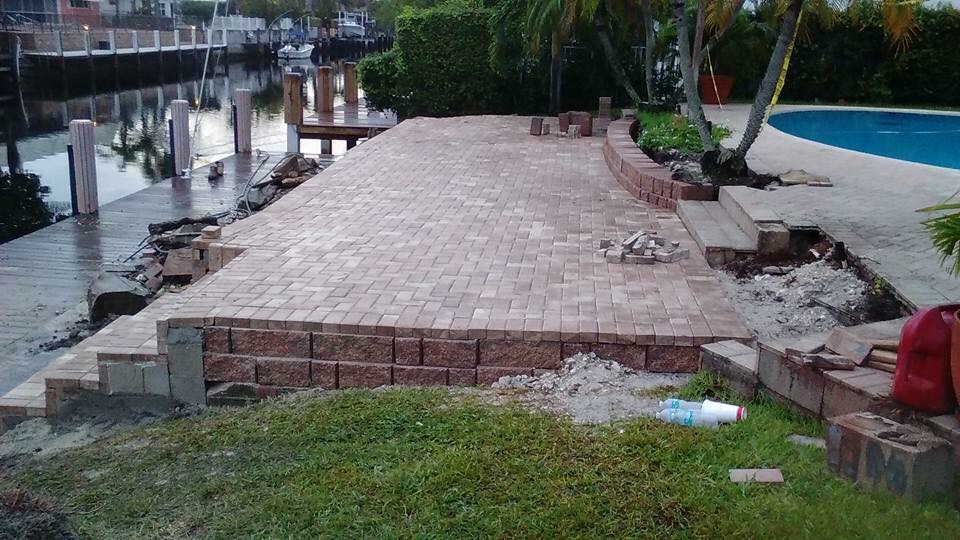 Outdoor Kitchen Installation in Fort Worth, TX
Outdoor kitchens are the next big thing when it comes to home improvement. The charm of having dinner with friends and family under the stars or sun is a great imagination. Are you ready to take the plunge? A big investment to be sure, but one that's Fort Worth it. (See what we did there?) It's time to call the professionals to make it happen.
Not every outdoor kitchen is created equally. If you want basic and builder grade, go with the other guys. If you want impressive, stunning hardscaping done by miracle-working paving designers and knowledgeable paving contractors who are willing to work hard to give you an outdoor kitchen that everyone in Fort Worth will wish was theirs, go with our paving specialists.
Expert Outdoor Kitchen Installation in Denton County
We're the best paving company you'll find anywhere in Fort Worth, and we'll do our best when it comes to your dream outdoor kitchen. In addition to pavers that will make you swoon, we'll pay close attention to the particular cabinets, appliances and special amenities you want. Not every paver is created equally. Some are only meant for outdoors; our paver contractors know the difference and will choose accordingly. We'll give you the best paver walkway in Denton County leading to your absolutely gorgeous outdoor kitchen. Our paver installation experts will seal your outdoor pavers with a special sealant that will extend their prime and keep then shining.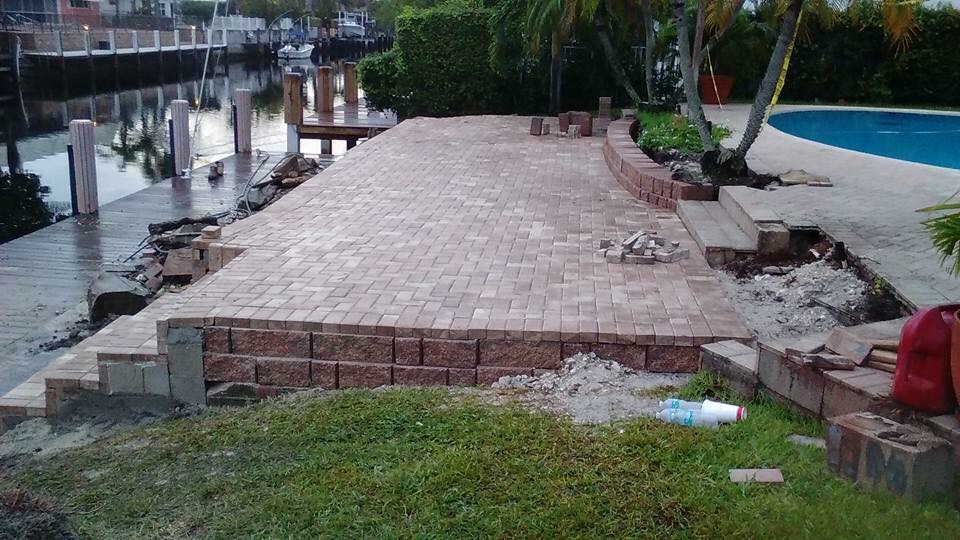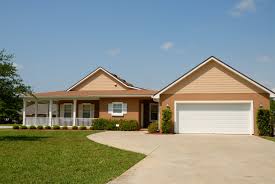 Pool Paver Installation in Fort Wort
Even if the pool is sparkly blue, old and worn down pavers will take away from the overall look of your pool. Our knowledgeable paver contractors will create pool pavers out of whichever material you choose, and install them with careful precision. While we're at it, Driveway Pavers Fort Worth can repair and refinish your back patio if it's looking bad. Who knew Fort Worth, Texas had such a gem in the rough in a paver company!
Paver Repair in Collin County
No matter how good your pavers are installed the first time, weather, wear and time may take a toll on the look of your patio, poolside, driveway or outdoor kitchen. Never fear, Driveway Pavers Fort Worth is here! You can expect the best hardscaping and paver installation company around to give your pavers the restoration that will make them look as good as new. We'll touch up your worn pavers and give you advice on how to maintain them.
We'll do it all; repair, resurface, refinish and properly seal your pavers. Our paver contractors are experts in all of these fields and will do a good job because they care about the relationship between the paver company and the customer. Whether it's paver installation or paver pick me up, Driveway Pavers Fort Worth will make the outdoor of your home or business be the crème de la crème of Collin County.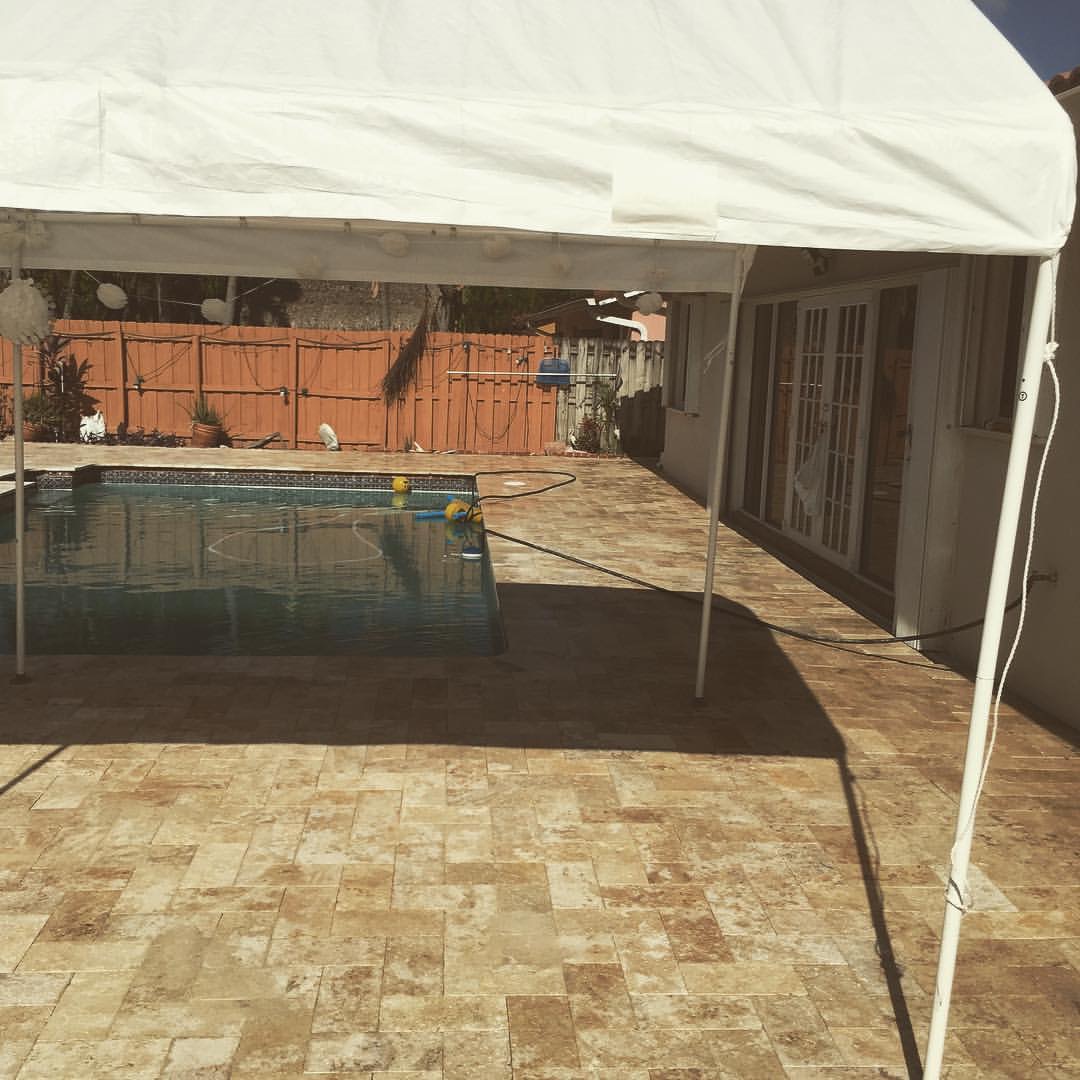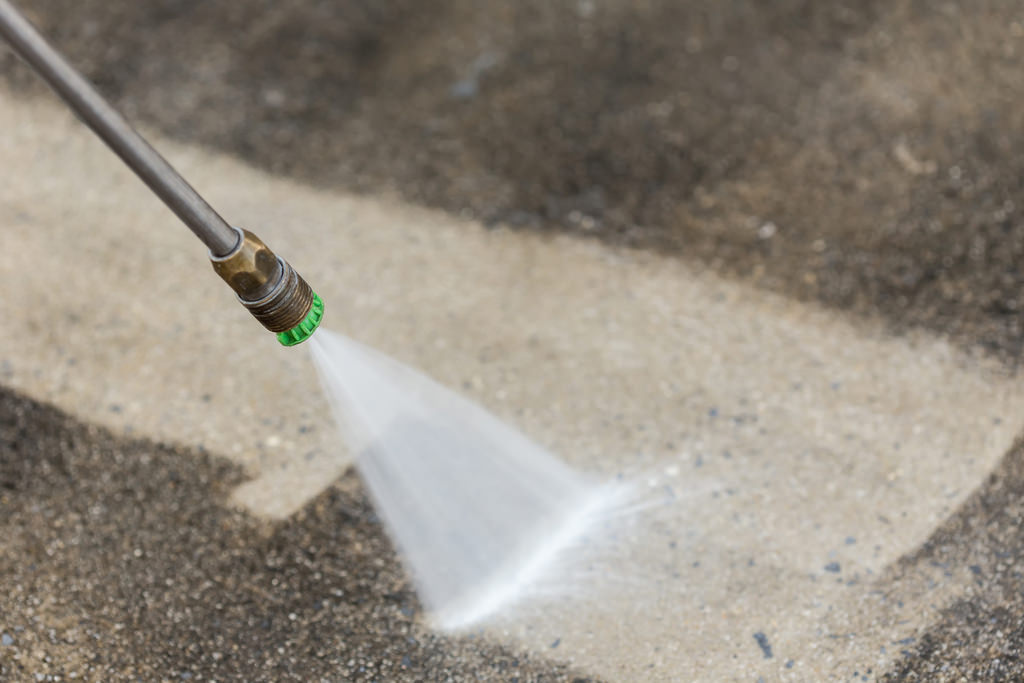 Fort Worth Best Paver Contractors
It's not your job to know the ins, outs, and around of driveway paver installation. It's the job of our licensed paver contractors, and trust me, our licensed paving installation and repair contractors. From a myriad of materials to a variety of five-star paving services, our top paver company has the right to say we're the best paver contractors in Fort Worth, Texas. We'll make your life easier, so don't worry a bit. No matter the job, leave the details to our awesome paving contractors. Call us for a free quote today on your paver installation or repair in Fort Worth, Texas.